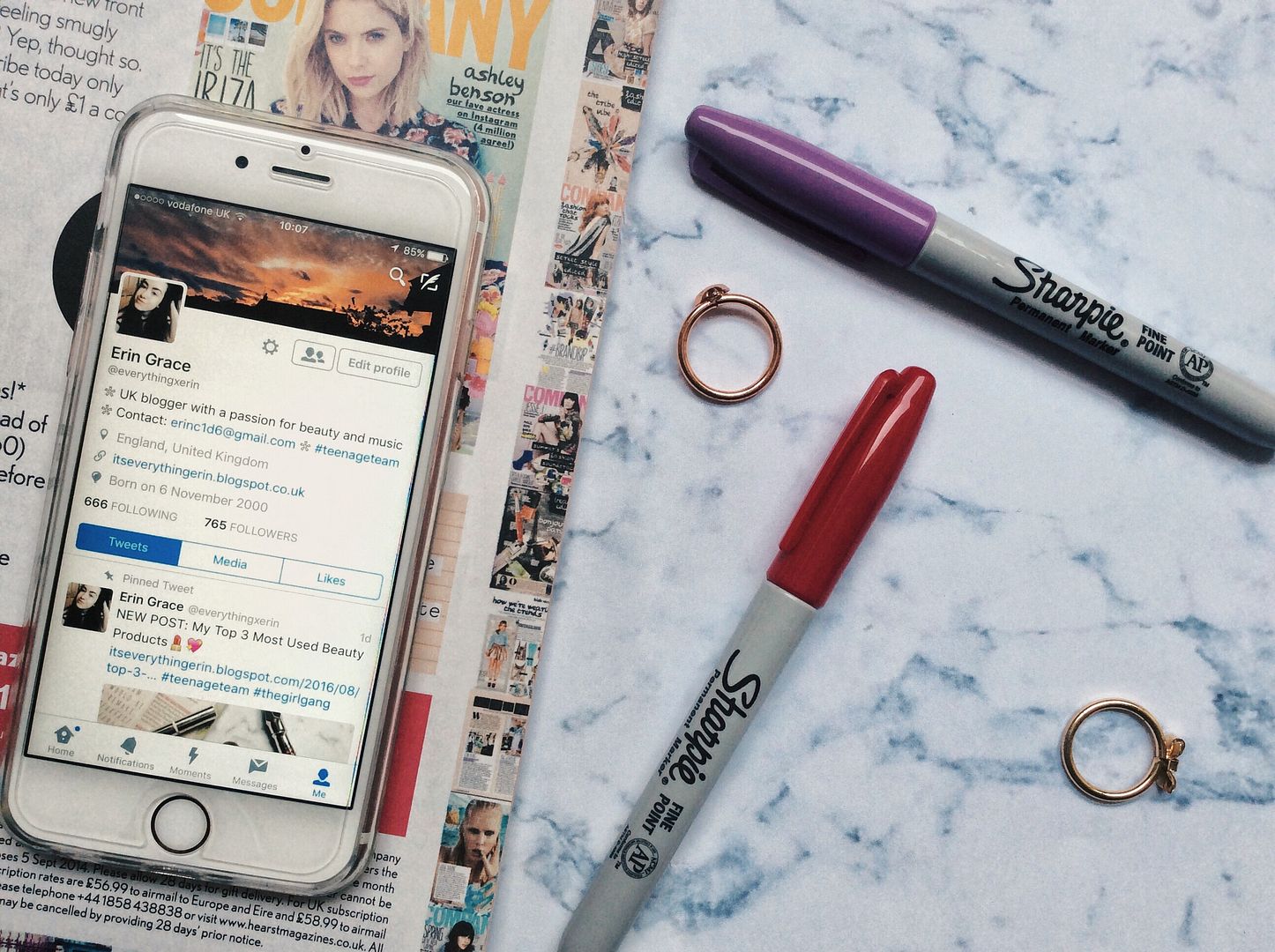 Over the past few months Twitter has become my favourite app. This is mainly because I love how easy it is to connect to other bloggers and discover new amazing blogs to read using it. Twitter is an incredible way to promote your own blog while sharing the love for other blogs too. Today I'm going to share how I've used Twitter to boost more than triple my monthly page views.
1. Twitter Chats -
If you're starting off with Twitter and need to grow your follower base, twitter chats are a wonderful way to do so whilst having fun chatting with other bloggers. If you're looking for new bloggers to follow, they are also a great idea because during the chats you can get to know the blogger a little better too. A few of my favourites are #thegirlgang chat on Mondays at 6pm, #teenageteam chat on Wednesdays at 7pm and #GRLPOWR chat on Tuesdays at 9pm and Thursdays at 8pm. I am always looking for new chats to join so let me know your favourites in the comments!
2. Buffer -
Few months back in my '5 Apps Every Blogger Needs' post, I mentioned the app Buffer because I knew it was useful, although I hadn't used it much and didn't have much idea how to work it. Since then I have been using it a lot more, and the results are amazing. I now try to schedule 2-3 posts per day on Buffer because on days that I do, it works wonders for my page views. I often promote older posts too that didn't get as many views when I first posted them. It's so easy to use and although you'll have to remember to keep topping it up (I always forget!) that has probably made the most difference to my page views.
A week's worth of Tweet impressions without promoting my Tweets with Buffer vs. with using Buffer
3. Connect with other bloggers -
Just like commenting on other blogs, it is also important to retweet and like other blogger's posts. If you enjoy a post of theirs, tweet them and let them know! Mention your favourite bloggers in a #FF (Follow Friday) tweet! Give the love and eventually you will start getting it back. Your blog following isn't all about the numbers, but the support you receive from other bloggers, and that all starts with giving support back.
4. Find your blogging community - Personally I am part of the #teenageteam. I've made so many blogging friends since it started in June, and whenever I have a free moment I'm always checking out their posts first. This may be hard because there aren't always that many communtities around (maybe you could get a bunch of bloggers together and create your own?!) but it has been so useful and fun to be a part of.
5. Use hashtags and retweet accounts - When promoting your posts, it's important to use hashtags and retweet accounts so your tweets get seen by bloggers who may not necessarily follow you. One of my favourite bloggers Nicole of Thrifty Vintage Fashion has actually posted an
ultimate list of hashtags and retweet accounts to use
and it's definitely worth checking out!
What tips do you have for using Twitter?